In 1991 my parents bought 90 undeveloped acres 2 km east of Houston and we have built the place up from there. In 1995 we purchase two Red Angus heifers from Muddy River Angus of Prince George for our 4-H projects and two Charolais bred heifers from a friend and our little herd was started.
The name C-Jay came from our late grandfather (Christopher James McMechan) in memory of all the help and work he did for us.
We were active members of the local 4-H groups until we graduated. We were also members of the Junior Angus and Junior Hereford which took us across the country to watch and particiapate in their shows. Because of this we have made many life long friends and we have come to appreciate the great people who make up the cattle industry.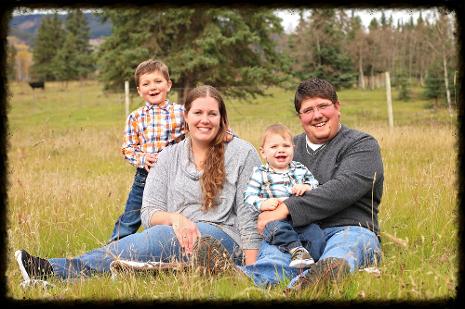 Tim, Mandie, Owen and Seth
Fall 2016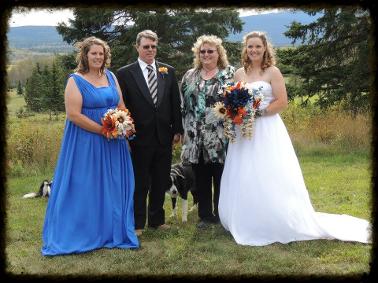 Our Family
Doug, Mary, Adrienne, and Mandie McMechan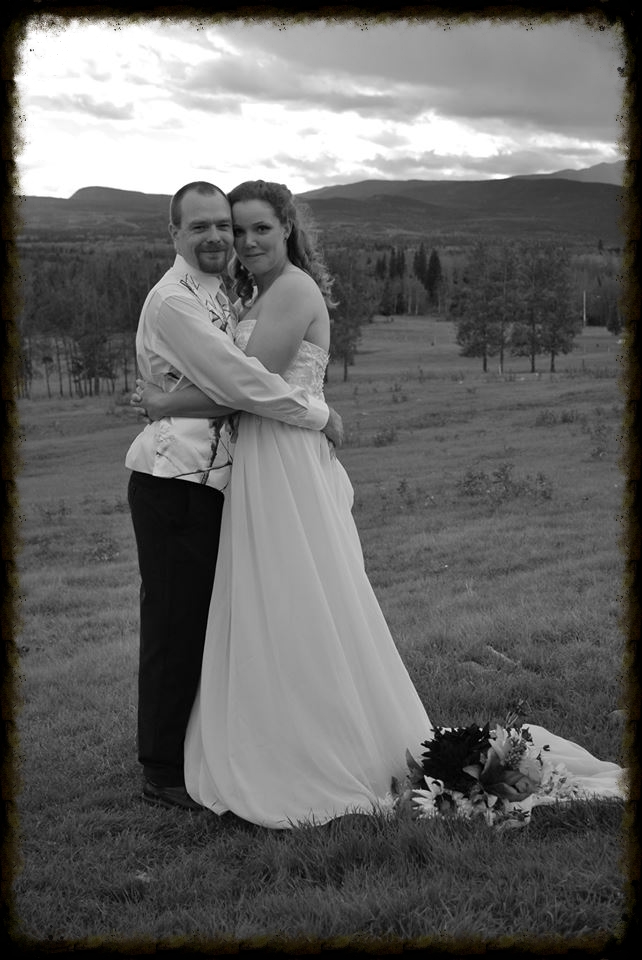 Adrienne and Doug Dickson on their wedding day September 2013